Domain Registry
Your domain will be registered through www.godaddy.com
The fee is $14.99 for 12 months.
Please click the add to cart button below and enter your Credit Card information to register your domain. The charge on your card will be from GoDaddy.com. Card information is collected on a secure page and kept secure.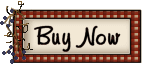 If you would like to register for more than 1 year, just adjust the item # in the cart. For example, if you would like to prepay for 5 years, change the 1 to a 5.
Your domain will be Parked at GoDaddy until we have your website hosting account set up.
Domains will be set to automatically renew at the end of the 12 Month Registration Period. If you do not have a valid credit card entered when it is time for your domain to renew, YOU will need to update your credit card info at that time.
We are not responsible for updating your credit card info after your initial order is placed.